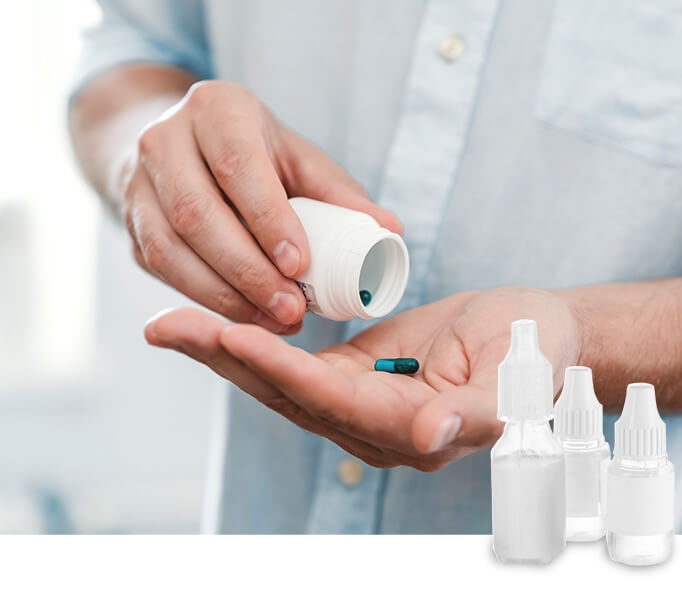 Pharmaceutical or biomedical products use various plastic for packaging. HDPE jars are usually appliable to medical pills, capsule, vitamin suppliments, daily suppliments, health protection medicine, powder shake, nutrition suppliments, protein shake, collagen powder etc. LDPE is frequently used for liquid products such as syrup, cough medicine, lodine, liquid vitamin, liquid stomach relief, nasal rinse, nasal spray, eye drop, contact solution, oral liquid, enema etc.
PVC is used for oxygen mask and PP is usually used as drip bottle.
CM-40 series is appropriate for small containers like drug bottles and cough syrup.